Welcome to Mast Cell Action
Mast Cell Action was founded in 2016 by a small group of people who had been affected by MCAS. Founder and Trustee, Gawain Paling, was desperately searching for help but realised there was a huge void for those living with MCAS. He approached 2 friends - Jennie Shellard and Chris Wood who united to create Mast Cell Action.
Chris says;
The complete vacuum of understanding and support within the medical system convinced me something needed to be done, so when I was approached by Gawain and Jennie, I was happy to join them in founding MCA.

My background is one of branding, design and communications so I was able to help in the initial stages of sorting a name, branding, website and so on. I was subsequently volunteered to raise some money which led to undertaking two walks of the Thames along with 15 different dogs (another story!)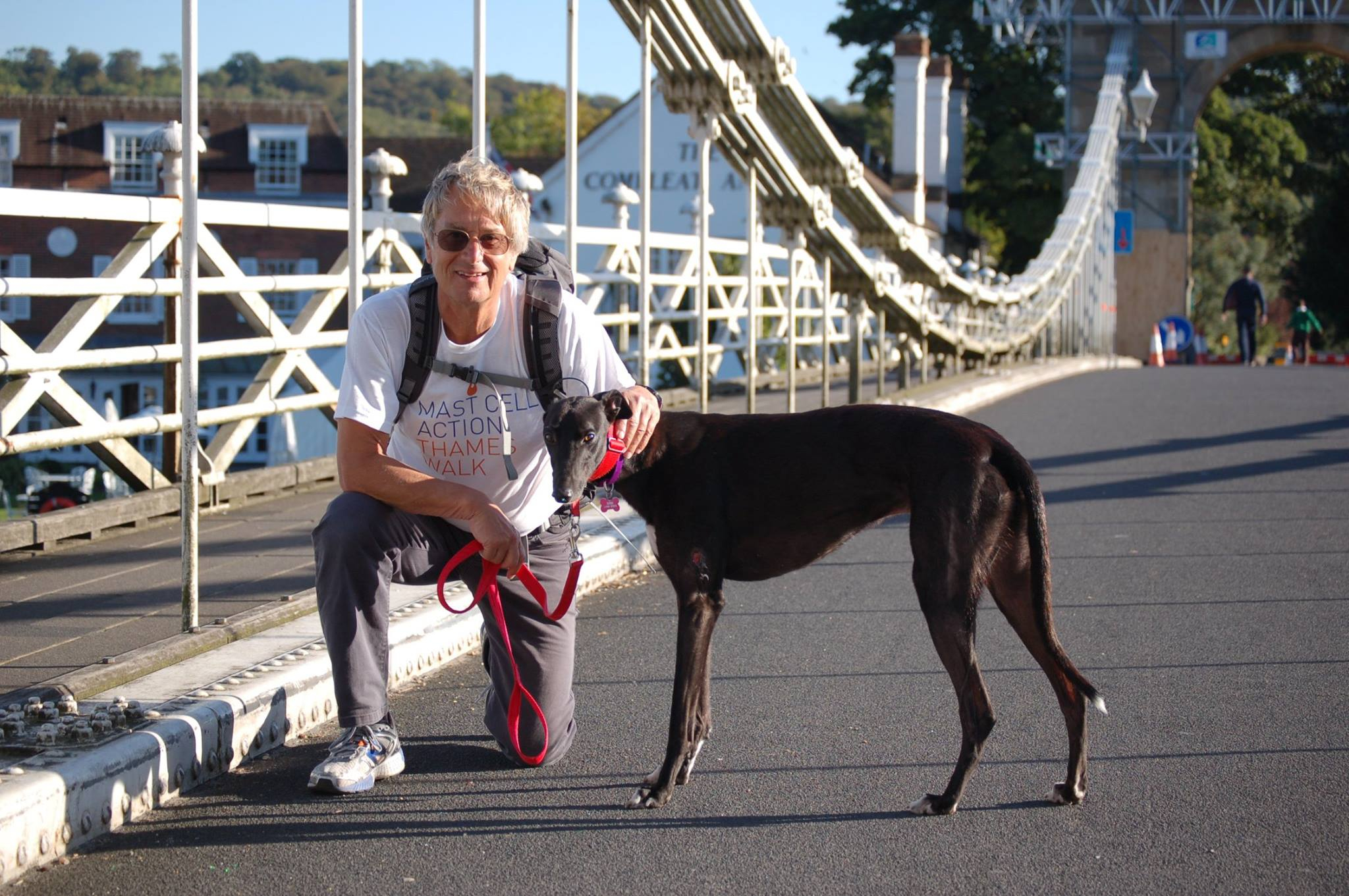 Mast Cell Action is determined to offer support to the mast cell disease community, their families, doctors and researchers. To raise awareness of disorders resulting from mast cell activation, increase vital research in this area and strive for better diagnostics and treatment.
We are a small but very enthusiastic team dedicated to improving lives for everyone affected by MCAS.
Mast Cell Activation Syndrome (MCAS) forms part of a spectrum of mast cell disorders caused by the abnormal proliferation, accumulation, function and/or activation of mast cells. It causes a wide range of unpleasant, frequently debilitating allergic and inflammatory symptoms in many different systems of the body.
People with MCAS can react to a wide range of triggers and potentiating factors including foods, chemicals, drugs, fragrances, temperature, exercise, stress, hormonal fluctuations and infection.
The onset of MCAS can be unpredictable, affecting both children and adults, and presents with a wide range of symptoms in multiple body systems, ranging from hives and rashes, respiratory problems, syncope, gastrointestinal pain, diarrhoea, reflux, neurological problems including anxiety and brain fog, bone pain, and anaphylaxis.
The complex, multisystem nature of MCAS can make gaining a diagnosis particularly challenging. The ability to gain a diagnosis is also negatively impacted by a lack of universally accepted diagnostic criteria and access to diagnostic biomarkers.
There is an urgent need to give a voice to patients, support doctors and researchers, and inform policy-makers about this widely under-recognised condition.
With your support, we feel confident that we can make a substantial difference to the lives of those affected by MCAS and their families.